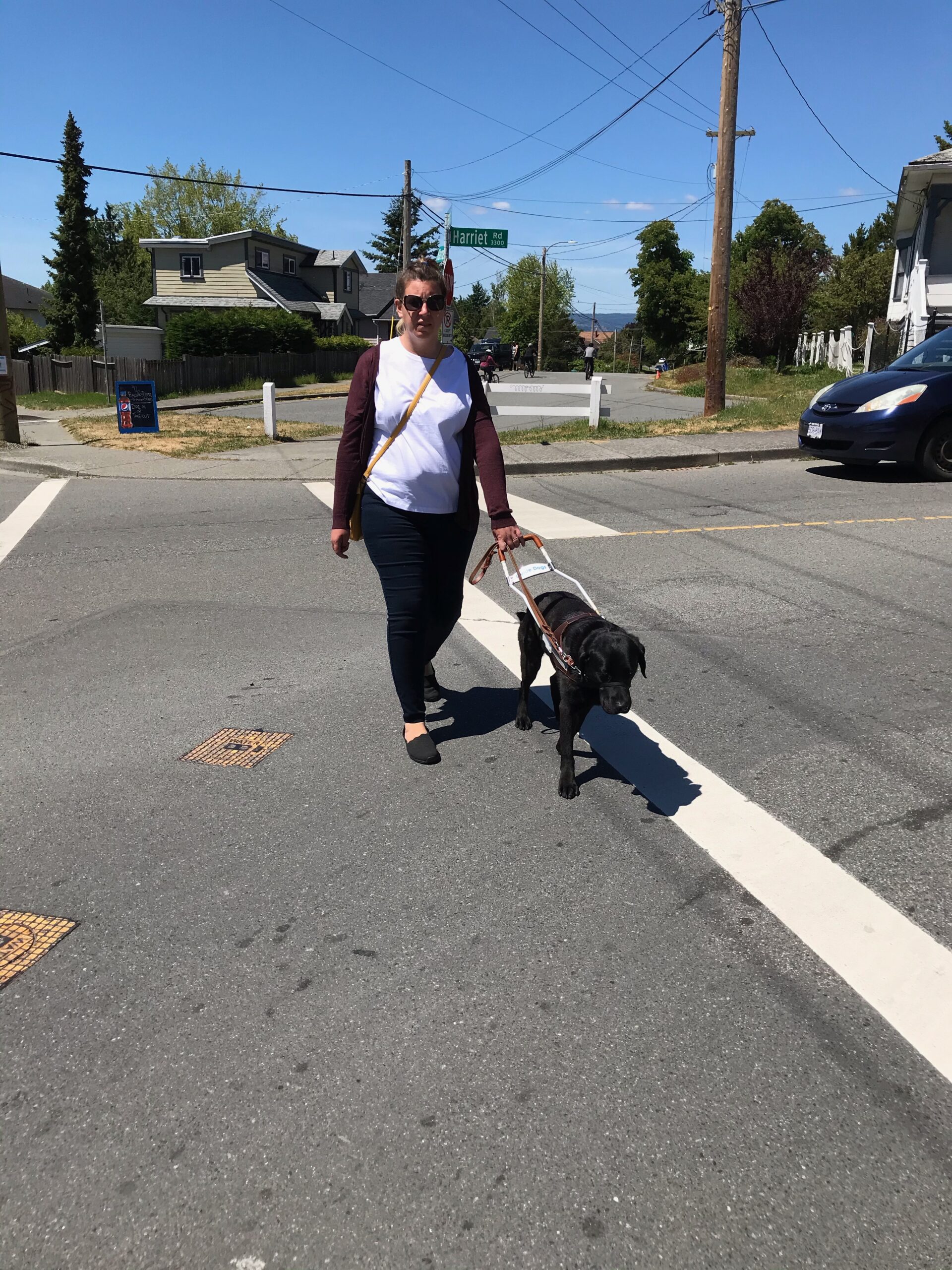 Today's tidbit comes via my colleague, Shauna Sproston. Shauna writes:
"As a guide dog handler, I interact with the public on a daily basis. As I navigate my neighbourhood and community of the Greater Victoria area I have come to the conclusion that there are a few simple recommendations for people when they may come in contact with a guide dog team.
Recommendation #1. Be sure to speak to the guide dog handler instead of speaking to the handler's guide dog.
Recommendation #2. Please do not engage with the handler's guide dog: do not pet, distract, and or feed the handler's guide dog.
Recommendation #3. Never grab a guide dog handler or onto a guide dog's harness or leash. If you would like to offer assistance, speak to the guide dog handler directly and ask them how you may assist them.
Recommendation #4. If you are walking a pet dog and are in the vicinity of a guide dog team, please be sure to have your dog on a leash and have control of your dog.
Recommendation #5. Many guide dog handlers are happy to share with others their experience in having a guide dog, and how a guide dog team works. However, please do not be offended if you meet a guide dog team, and the handler, does not have time to stop and talk, as we are people just like anyone else who has somewhere to go such as commuting to work, school, running errands, travelling, or simply enjoying their day out and about in their local community.
My hope is that the more the public is aware about the social etiquette in interacting with a guide dog team, the more fluid a handler like myself is able to navigate my home area as well as on my travels to other places that I may be less familiar with."
Got a question? Questions can be submitted by contacting us or by calling the Bowen Island Accessibility Group's Community Mailbox at +1 (604) 947-9021, extension 123.
---
Check out more tips and tricks in our Tips and Tricks corner.