Please note: If you have not yet registered, you can still register on our 2021 Virtual Camps page
Hello Virtual Connections Campers,
This is a reminder of today's Virtual Connections camp happening on Zoom and by telephone from 3-5PM Pacific (6-8PM Eastern). Today will be day 3 of 4 of the 2021 Virtual Connections camp, with the last session taking place this Friday. These sessions will be followed by the Virtual Music Camp, which starts on August 10. Music Camp registrations will be open until August 9. You can find more information about the Virtual Music Camp on the Virtual Camps Page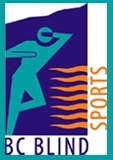 In today's session, we will be having a double speaker session. First up will be Amy from VocalEye to talk about their programs, including their flagship live described theatre. We will also be joined by Mike from BC Blind Sports who will tell us about what BC Blind Sports has been up to.
To recap, last Friday, we were joined by blind and deaf martial arts instructor, Johnny Tai of Night Strike, who gave us some practical self-defence tips, including lots of discussion of the principals behind some great self-defence techniques. We also discussed about Night Strike, the self-defence program for the blind, and how blind, Deafblind, and low vision people can get involved with self-defence. Today promises to be another great session.
For connection details please visit the "Join Us" section of the Virtual Camps page
We look forward to seeing all of you at Virtual connections.
See you soon!
The Camp Bowen Team