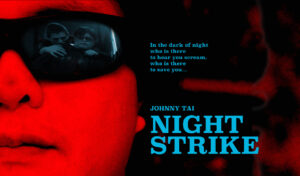 Please note: If you have not yet registered, you can still register on our 2021 Virtual Camps page.
Hello Virtual Connections Campers,
This is a reminder of tomorrow's Virtual Connections camp happening on Zoom and by telephone. Tomorrow will be day 2 of 4 of the 2021 Virtual Connections camp, with the other sessions taking place next Tuesday and next Friday respectively. These sessions will be followed by the Virtual Music Camp, which starts on August 10.
On Tuesday, we were joined by Kim and Corry from the Canadian Council of the Blind's Get Together With Technology (GTT) program. Kim and Corry presented and then we all had a chance to ask them questions. We wrapped up the session with friendly mingling among all the campers.
In tomorrow's session we will be joined by blind and deaf martial arts instructor, Johnny Tai of Night Strike, who will give us some practical self-defence tips and tell us more about Night Strike, the self-defence program for the blind, and how blind, Deafblind, and low vision people can get involved with self-defence. A bio for Johnny and a blurb on Night Strike are below.
For connection details please visit the "Join Us" section of the Virtual Camps page.
We look forward to seeing all of you at Virtual connections. Remember, if music is also your thing, there's still time to check out the 2021 Virtual Camps page for our upcoming Virtual Music Camp.
See you tomorrow!
The Camp Bowen Team
---
About Johnny Tai
Johnny Tai is a blind and deaf martial arts instructor, counselor, podcaster, and professional musician. In addition to women, children, and even police officers who wish to advance their abilities in self defense, Johnny also trained other people who are blind and visually impaired. He also holds the first ever silver medal for Canada in the Tafisa World's Martial Arts Tournament- in the self defense division, and a gold medal in the 2014 Tiger Balm International Martial Arts Championship. A counselor by day, he teaches Krav Maga at a local gym in the evening. He holds a level II civilian teaching certificate in Commando Krav Maga, a blue belt in BJJ, and a brown belt in both Taekwondo and Shorinryu Karate. He has also been trained in various kung fu styles, done some recreational boxing, MMA, Muay Thai kickboxing, and Judo. Moreover, he is also trained in basic military CQC combat, knife fighting tactics, and is experienced in several sword and stick based martial arts. Born in 1981 in Kaohsiung, Taiwan, Johnny lost both his eyes and one ear at the age of three to Stevens-Johnson syndrome, a life-threatening skin disorder. As the son of his father's mistress, he was especially vulnerable to his family's turmoil. Johnny was shuttled back and forth between Vancouver and Taiwan; at different times, he lived with his father, his mother, his father's wife and foster parents. For a brief period he was homeless and lived on the streets of Vancouver. Johnny now lives by himself in a basement suite in Richmond, British Columbia. He has a BA in Social Work, runs his own counselling service and volunteers for several telephone and internet crisis hotlines. He leads a full life, dividing his attention between his job and volunteer work, and his passionate commitment to practicing and teaching martial arts. He spends his spare moments in airsoft shooting, collecting edged weapons, playing guitars and flutes, and running his own podcast, The Johnny Tiger Experience Podcast.
Johnny jokes that he is "growing an army of the blind" through his workshops and advocacy work — but he admits that his motivation has less to do with self defense and more to do with empowering other blind people to feel a strong sense of independence and freedom. His pet project, the Night Strike Self Defense for the Blind, brings together local and international blind martial arts enthusiasts, allowing them to share, grow and train together in a fun and interactive environment.
The presence of martial arts in Johnny's life has been a constant in an otherwise precarious existence. From the age of eight, Johnny trained in various martial arts — first, as a way to connect with other children and boost him with confidence, and later as a means of survival inside his family.
Johnny's ambition is to make martial arts and self-defense widely accessible to other blind and visually impaired people. What started as a gathering in his basement has now become an organized movement to bring people in the blind community together for specialized training and to open doors to martial arts and self-defence training in community centres and gyms. Underneath Johnny's passion and independence lies an instinct for survival that sustained him throughout his tumultuous and abusive family life; perhaps, above all else, it is this instinct and his fierce drive to thrive that he wishes to pass onto others, so no one has to be victimized like he was.
About Night Strike:
Many people say that blind people cannot do martial arts; that it is too physical, too hard an activity for those without sight. Even those who believe that it can be done often say that blind people can only do BJJ, Judo, and assorted arts restricted to grappling. We of Night Strike Self Defense are here to tell you differently; we are here to prove that blind people can be fit, be safe, be strong, and that a blind martial artist can strike, or grapple, or do both- as long as he/she clock in the time to train.
Lead by Tafisa World tournament silver medalist Johnny (the tiger) Tai, and his first disciple Clement Chou, Night Strike first started as a scattered series of workshops Tai taught for various organizations for the blind in Canada. In 2016, Tai and Chou decided to further realize the project by giving it its current name and internet identity, and with the help of Night Strike member Amber Thomas and others, the movement has begun.
Rather than a new system or a new style, Night Strike is a collective experience in workshop format, where Tai's background in Karate Counter Attack and Krav Maga, combined with Chou's background in Aikido and iaido, create a broader, more dynamic training experience for those with visual and/or other disabilities who wish to learn martial arts and self defense. We do not wish for night strike to become "THE BEST SELF DEFENSE SYSTEM FOR THE BLIND," but rather, we wish for Night Strike to be the gateway through which, you can discover the passion for training and fitness, and through which you may find the style of your choice.
We wish for Night Strike to be a resource for both the sighted and the blind- providing networking and training to those who are blind while allowing a collective platform to showcase examples and offering training suggestions and tips to sighted instructors who may be struggling to learn how to work with a blind student. In addition to offering self defense training, Night Strike is also a movement to promote freedom and independence through fitness.