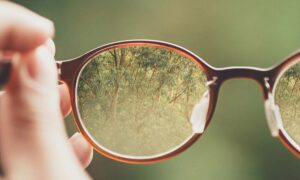 Hello Virtual Connections Campers,
Welcome to day 1 of the 2021 Virtual Connections camp. There will be four Virtual Connection Camp dates in total, with the other sessions taking place this Friday, next Tuesday, and next Friday respectively. These sessions will be followed by the Virtual Music Camp, which starts on August 10.
In today's session we are very fortunate to be joined by Kim Kilpatrick and Corry Stuve of the Canadian Council of the Blind's Get Together with Technology (GTT) program. Kim and Corry will talk about the history of GTT, cover the programs they have had pre-covid, during COVID, and some possibilities for the fall and beyond. They will also discuss tech questions from the group.
Today's session will take place from 3-5PM Pacific (6-8PM Eastern). Kim and Corry will start off the session and we'll wrap up with an opportunity to socialize and mingle in our conference room after the GTT presentation. Come and learn about GTT and learn how blind, Deafblind, and low vision folks can Get Together with Technology!
For connection details please visit the "Join Us" section of the Virtual Camps page.
We look forward to seeing all of you at Virtual connections. If music is also your thing, there's still time to check out the 2021 Virtual Camps page for our upcoming Virtual Music Camp.
Warm regards,
The Camp Bowen Team