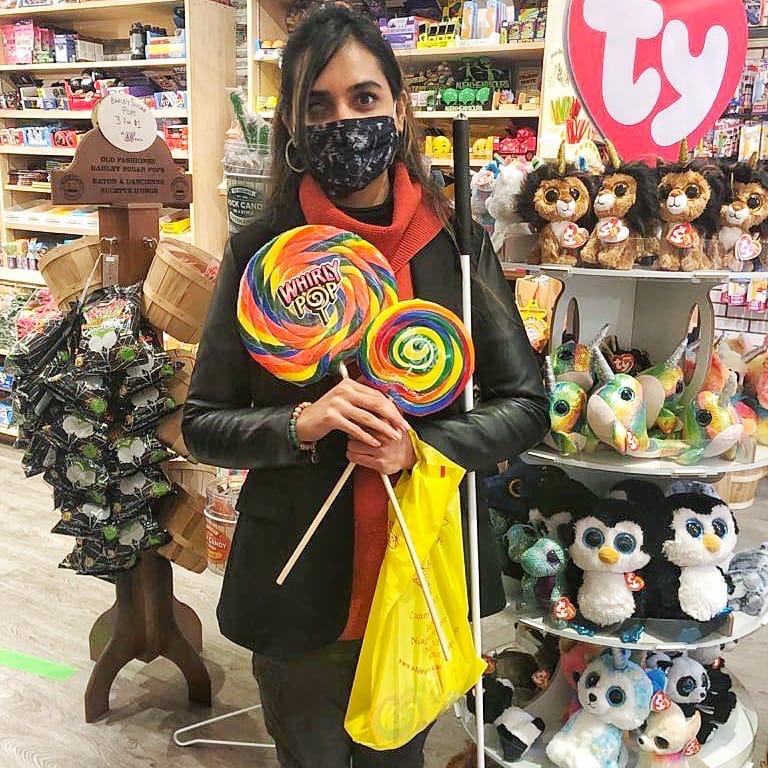 At the Pacific Training Centre for the Blind it is always exciting to have one of our student's graduate. Graduation represents a culmination to the many months of intensive training a student has gone through to gain the skills needed to live life independently as a blind or Deafblind person. This term, we are celebrating the accomplishments of Wajiha, one of our students in the Out of Town stream of the Blind People In Charge program. Her graduation ceremony will take place at a special roundtable on June 30, directly following the weekly COBID-19 checkin. The checkin will take place at the usual 10 AM Pacific (1 PM Eastern) timeslot, followed by Wajiha's graduation ceremony at 10:30 AM Pacific (1:30 PM Eastern).
Please join us in celebrating Wajiha as she transitions from being a student of the Pacific Training Centre for the Blind to living her life as an independent blind woman. There is a list of Zoom and telephone call-in instructions available.
The Pacific Training Centre for the Blind, Canadian Federation of the Blind, and Camp Bowen Society are hosting round-table discussions on blindness and Deafblindness-related topics each Wednesday in an effort to support Canadians who are blind, low vision, and Deafblind from across the country during the COVID-19 pandemic. These gatherings are open to all Canadians who are blind, low vision, or Deafblind and one does not need to be affiliated with any of the sponsoring organizations in order to participate. These virtual events are intended to promote friendship, connection and sharing of resources and ideas.