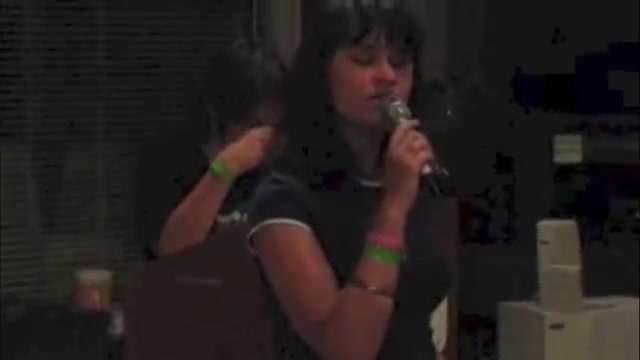 Save the date!
Saturday June 5
1:00 PM – 3:00 PM Pacific Time
2:00 PM – 4:00 PM Mountain Time
3:00 PM – 5:00 PM Central Time
4:00 PM – 6:00 PM Eastern Time
5:00 PM – 7:00 PM Atlantic Time
5:30 PM – 7:30 PM Newfoundland Time
What Is It?
Do you like to sing, recite poetry, play a musical instrument, demo your martial arts skills, or otherwise show the world your special talent? The Camp Bowen Society and the Pacific Training Centre for the Blind (PTCB) are currently seeking performers to join our growing list of talented blind, Deafblind, and partially sighted performers that will participate in our virtual talent show on Saturday, June 5, 2021 from 1 to 3 PM Pacific (4 to 6 PM Eastern). Aspiring and established acts from across Canada that feature at least one member who is blind, Deafblind, or partially sighted may participate. Performers of all ages and of any category of talent are welcome.
Performers may attend for free, of course. The ticket price is $15.00 per person. Children under the age of 13 can attend for free and do not need to purchase a ticket. Any donation made at the time of ticket purchase is eligible for a tax receipt. Funds raised from this talent show will support the Bowen Island Recreation, Training and Meeting Centre, our joint capital project to develop a centre to house recreation and training programs on Bowen Island that benefit persons who are blind, deafblind and partially sighted of all ages from across Canada.
Participants may perform live on Zoom on June 5, 2021 or submit a video or audio clip of their performance by May 21, 2021. Performances may be up to ten minutes in length. To register as a participant, please fill out the registration form on our website by May 21, 2021 or contact us with any questions or if you require assistance.
Information for those wanting to join the audience to watch the talent show will be posted to our website closer to the date.
The virtual talent show will be streamed to audience members via Youtube Live Streaming. A link to the private Youtube stream will be sent to all ticket holders and performers. Performers have the option to send in an audio recording (with an optional photo), a video recording, or perform live off the floor over Zoom. Performers will be sent the relevant information based on the method of performance they select when registering.