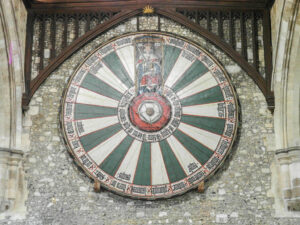 Welcome to spring! As the weather gets warmer, we're all excited for the change in seasons and the warming temperatures.
We'd like to invite you to join us at our round table events, where you can connect with guest speakers and other members of the community. Our goal is to provide interesting discussions and opportunities for friendly connections for everyone who participates.
We want to let you know that while we're updating the name to "Blindness and Deaf-Blindness National Connection Roundtable," the events themselves will stay the same. We're committed to providing the same informative and engaging conversations to empower individuals with blindness and Deaf-Blindness.
Our next roundtable is happening on Thursday, April 6th, 2023, from 10AM to 11AM Pacific Time (1PM to 2PM Eastern Time).
Our guest speaker is Vanessa from Victoria, who will talk about her life and how she uses her blindness in a positive way in various aspects of her life.
I hope you will come check us out – You may join the conversation on Zoom or by phone
To connect by phone, simply dial one of these numbers:
•
Victoria: 1-778-817-0482
•
Vancouver: +1 (604) 947-0021
•
Elsewhere in Canada (Toll-Free): +1 (800) 264-COBD(2623); then press 8 at the main menu to join the conference.
If you would like to join us via Zoom, just click on this link,
https://cobd.ca/zoom
, and you'll be connected to the roundtable in Zoom.
I hope you will find Vanessa's story to be both engaging and informative. Come join us to gain new insights, participate in the discussion, and enjoy some social time afterwards. We hope to see you there!
Brandon Bracey and Nancy Gill