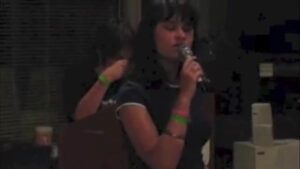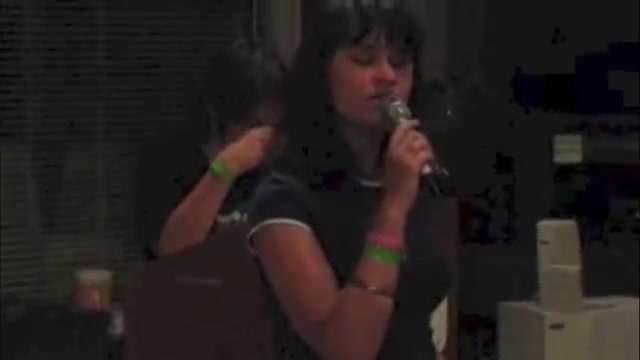 Hello Everyone,
Summer is right around the corner and that means it is almost time for our virtual talent show. We are excited to share with you a sneak peak of the lineup for the A Salute to Summer virtual talent show being put on by the Camp Bowen Division of the Canadian Organization of the Blind and Deafblind and the Pacific Training Centre for the Blind. All proceeds from ticket sales from this talent show, which features blind, Deafblind, and low vision performers, will go towards the Bowen Island Recreation, Training and Meeting Centre project, our joint initiative to create a space for blindness/Deafblindness skills training and summer independence Camps.
If you haven't yet bought tickets, it isn't too late! You can buy them through the events page on our website.
As for performers, we are very fortunate to have some great acts, including many Camp Bowen campers and PTCB students. What follows is just a sneak peak!
Sky Mundell, the 2011 winner of Vancouver Island's got talent, will be performing a piano piece.
Jessica Gladysz will be singing and accompanying herself on piano to two original songs.
Alex Jurgensen will be playing the classical song, "Minuet in G Major" by Christian Petzold.
Chohee will be playing "Claire De Lune" on the piano.
Johnny Tai will be demonstrating martial arts with audio description.
Jocelyn Gladysz will be singing two original songs and accompanying herself on the piano.
Ryan Fleury will be performing his song called Make a Difference that he had made into an audio described music video.
Patricia Elgersma will be performing a piece on the flute.
Richard Marion will be performing "Candle in the Wind" by Elton John.
Betty Nobel will sing "Circle Game" written by Joanie Mitchell with an accompaniment.
Patricia Elgersma will be performing a piece on the flute.
We will continue to share acts over the coming weeks as we confirm them. Check back soon for more!
If you would like to perform, there are a few spots left, so register today!
We look forward to seeing you on June 5.