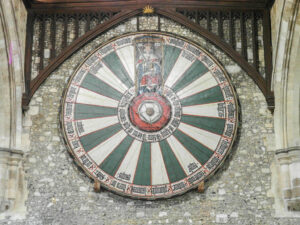 The April 28, 2021 COVID-19 Connection National Roundtable is the sixth part in a series that is focused on helping participants become more confident in self-advocacy. In this part, we will discuss case managers such as social workers. The session will examine the questions: "What have government case workers done well for you?", "What makes a good case manager?", and "What are some options if a case manager will not respect the needs of a client?" Don't worry if you missed other parts, you can still join us.
The morning will begin with the weekly COVID-19 checkin followed by a discussion. Calls take place from 10 AM to 11:20 AM Pacific.
The Pacific Training Centre for the Blind, the Canadian Federation of the Blind, and the Camp Bowen Division of the Canadian Organization of the Blind and Deafblind are hosting round-table discussions on blindness and Deafblindness-related topics each Wednesday in an effort to support Canadians who are blind, low vision, and Deafblind from across the country during the COVID-19 pandemic. These gatherings are open to all Canadians who are blind, low vision, or Deafblind and one does not need to be affiliated with any of the sponsoring organizations in order to participate. These virtual events are intended to promote friendship, connection and sharing of resources and ideas.
There is a list of call-in instructions available.