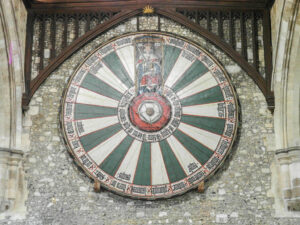 We are excited to announce that we are bringing our round tables back for 2023. Going forward, we are trying something new by bringing together our Connection National Roundtables and Blind/DeafBlind Seniors National Roundtables together so everyone can benefit from our fantastic lineup of upcoming guest speakers plan for these roundtables.
The first of our bi weekly roundtables will take place on Thursday, January 26th 2023 from 10AM Pacific, 1PM Eastern, until 11AM Pacific, 2PM Eastern. Our guest speakers will be Elizabeth Lalonde from the Pacific Training Centre Division of the Canadian Organization of the Blind and DeafBlind (COBD) and Alex Jurgensen from COBD. They will be talking about the life changing programs the Division has on offer, and what you can expect if you want to become a student in the Blind People In Charge program. It is sure to be an interesting conversation! If you want to join the conference with us, you can on Zoom or by Telephone. If you want to join us by phone, you can call the local number in Victoria, 1-778-817-0482. In Vancouver, you can call +1 (604) 947-0021. We also have a Canada-Wide Toll Free number, +1 (800) 264-COBD(2623. After calling, simply press 8 at the main menu to join the conference.
If you would like to join via Zoom, you can use the following URL.
We hope to see you there.
Brandon and Nancy